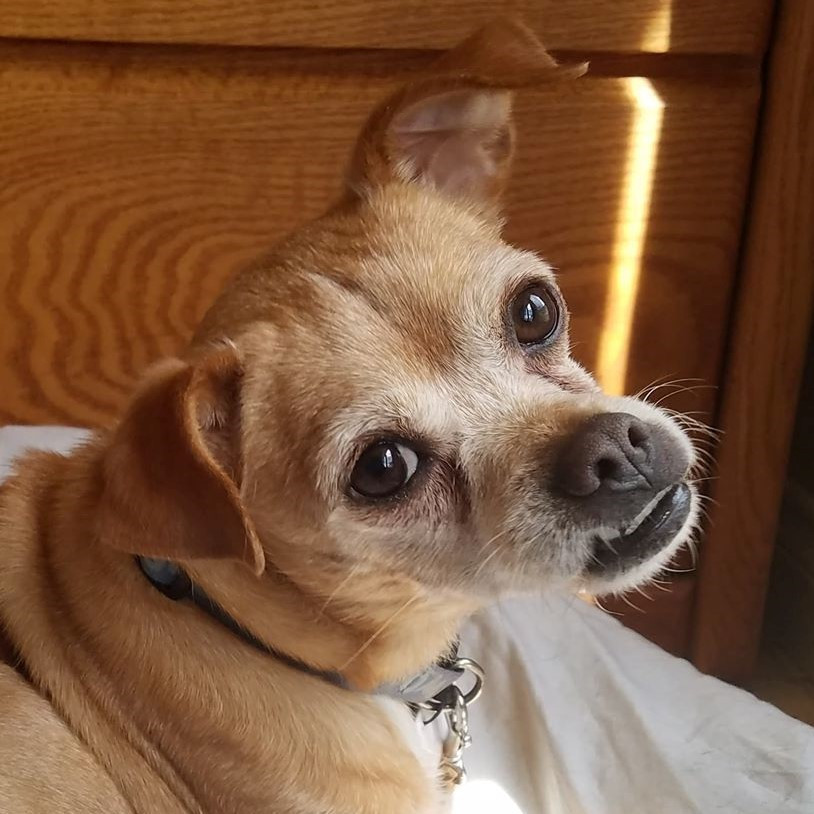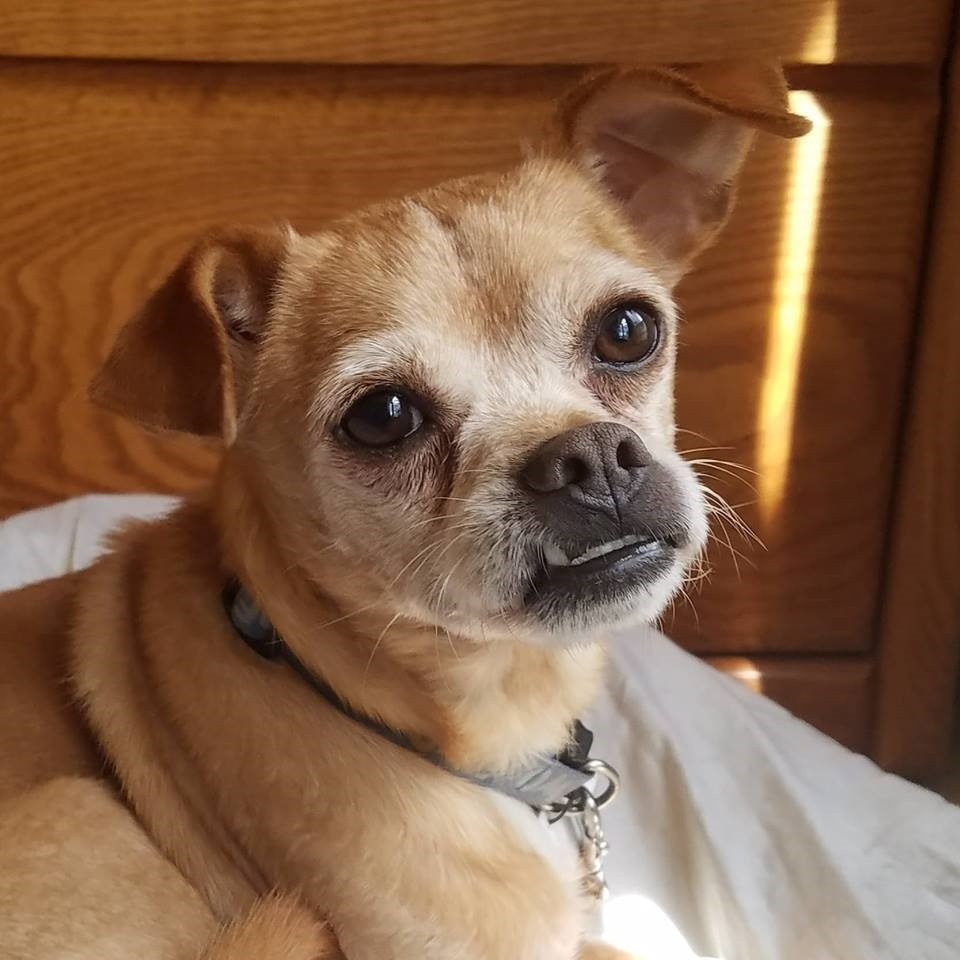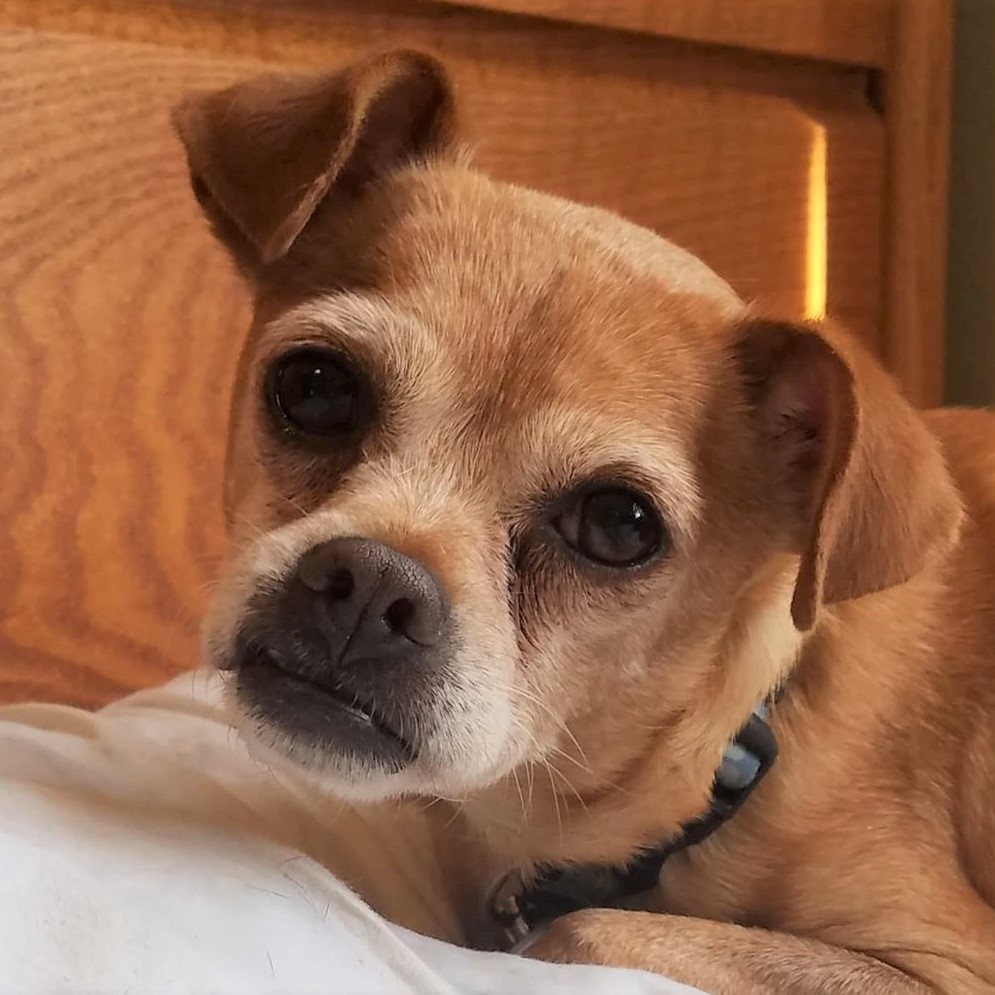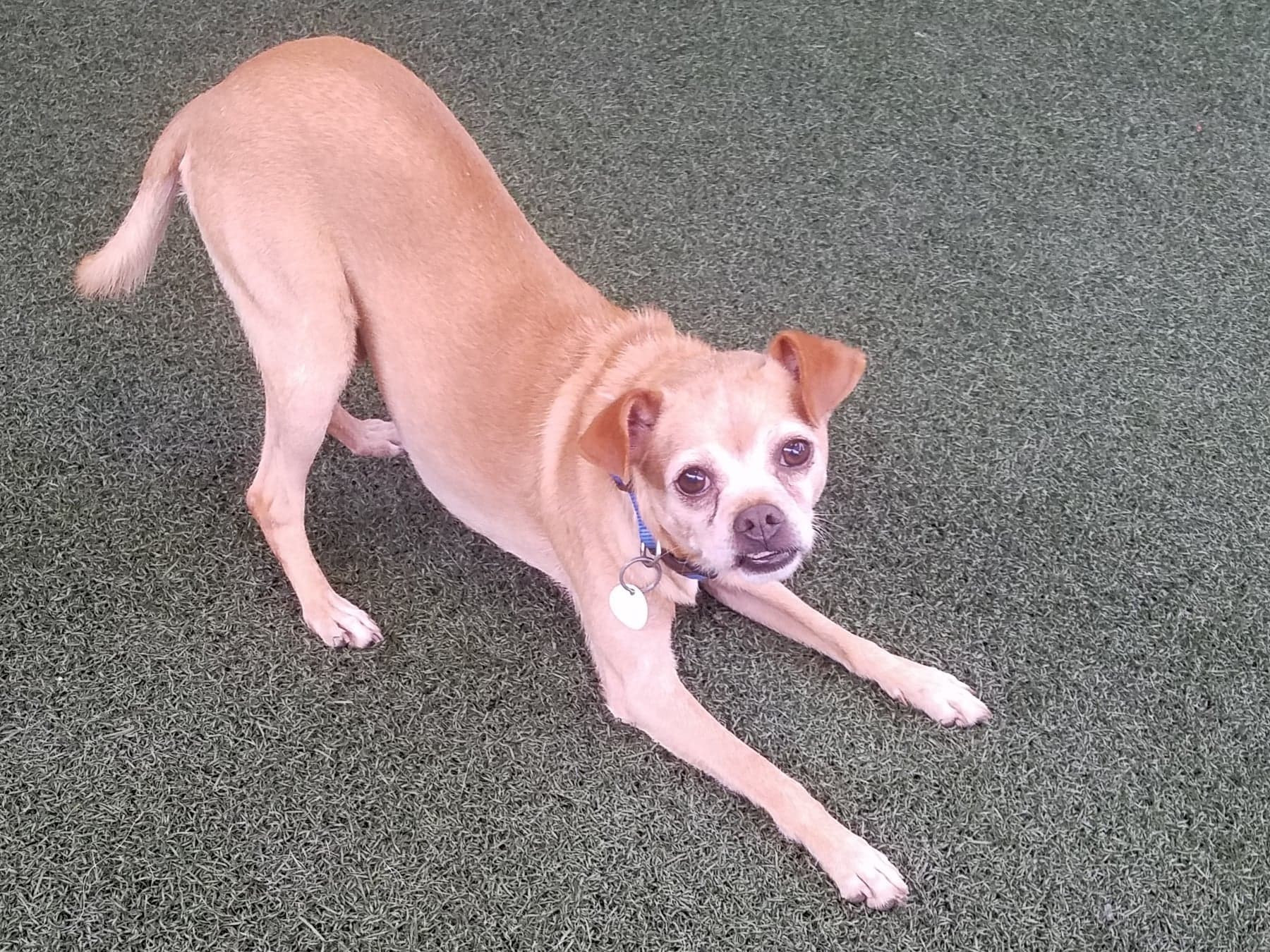 Gus Gus makes a great companion. He'll follow you around your house and be your shadow. While he's timid with new people he becomes very devoted to those he knows, loving being rubbed behind his ears. Gus Gus cavorts around playfully both with people and with other dogs. He's relatively quiet and barks only occasionally so he'd be fine living in an apartment, in fact that's where he lives now. Gus Gus loves his walks! He's a 14 lb. Pug/Chihuahua who's about 6 years old. He's calm but sometimes has fun-loving playfulness as shown in the videos below.

Gus Gus was brought into the Bonita shelter in San Diego in a box with 8 other dogs by someone who said all 9 dogs had been left abandoned in a apartment by their previous owner. Most of these dogs had been neglected. Luckily not so with Gus Gus--- he only needed a dental which Animal Alliance has gotten him.
Gus Gus is a benevolent soul looking for a serene loving permanent home. Is that home yours? Please contact us if you think it might be.
Videos of Gus Gus:

https://www.youtube.com/watch?v=fs_PLj_nz1w

https://www.youtube.com/watch?v=eDr8O1Vz5zM

https://www.youtube.com/watch?v=vjWKv2Zwkn0

https://www.youtube.com/watch?v=fWaW7DgG1D4

Gus Gus' adoption fee is only $100 and that goes to help cover his and other homeless dogs' expenses like food, supplies, and medical.