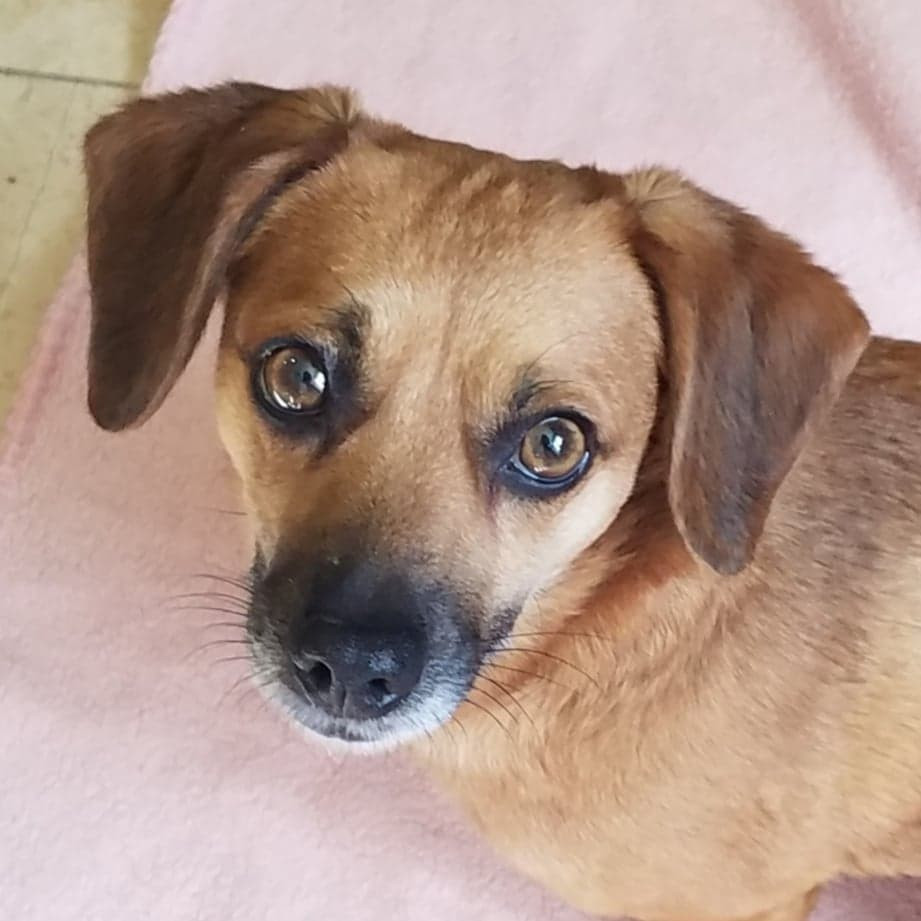 Calm, quiet, good-natured, affectionate, loves belly rubs, likes to snuggle up to people on the couch, treat motivated, sits on a dime for a treat, housebroken, gets along fine with dogs and cats, a dream to walk on a leash, and is emotionally well adjusted---how could you ask for more? This 4 year-old 16 lb. Doxie blend lives peacefully with her three large foster doggie siblings. Chestnut's an easy-peasy dog. Based on Chestnut's temperament we believe she'd be good in a home with kids too.
We rescued Chestnut from the Bonita shelter in San Diego. She entered the shelter with two 6-month-old Dachshund puppies thought to be hers. Her puppies got adopted immediately leaving their mom behind. That's when we stepped in and got Chestnut out of there.

Videos of Chestnut:

https://www.youtube.com/watch?v=H3Y912jAkcI

https://www.youtube.com/watch?v=NwfnhVQtIcY
https://www.youtube.com/watch?v=MrETotiqTNo

If you're interested in this beautiful good-natured girl, please contact us! Chesnut's adoption fee is $250 which helps us get other homeless dogs out of shelters.