Got a lap? I want it!!! Got a tennis ball? I want it!!! Got a stuffed toy? I want that too!!!

Hi, my name is Buddy, and laps are my favorite place to be. I'm super affectionate, housebroken, get along with cats, get along with small dogs, walk well on a leash, ride great in a car, I'm quiet, and I love all people I meet, even strangers. Even the vet I went to said, "What a nice dog!" I only weigh 14 lbs so I'm perfect for apartment living too. Besides being in laps I have other favorites too, like playing fetch:
https://www.youtube.com/watch?v=68dYOTHXQs0

(Sorry that video was taken sideways---silly human turned her smartphone sideways, but I still love her anyway!)
https://www.youtube.com/watch?v=7T60f0nXVfc


https://www.youtube.com/watch?v=U_OKLJJ1cPk

Or playing with a rope toy:

https://www.youtube.com/watch?v=WHLEIpDkMYY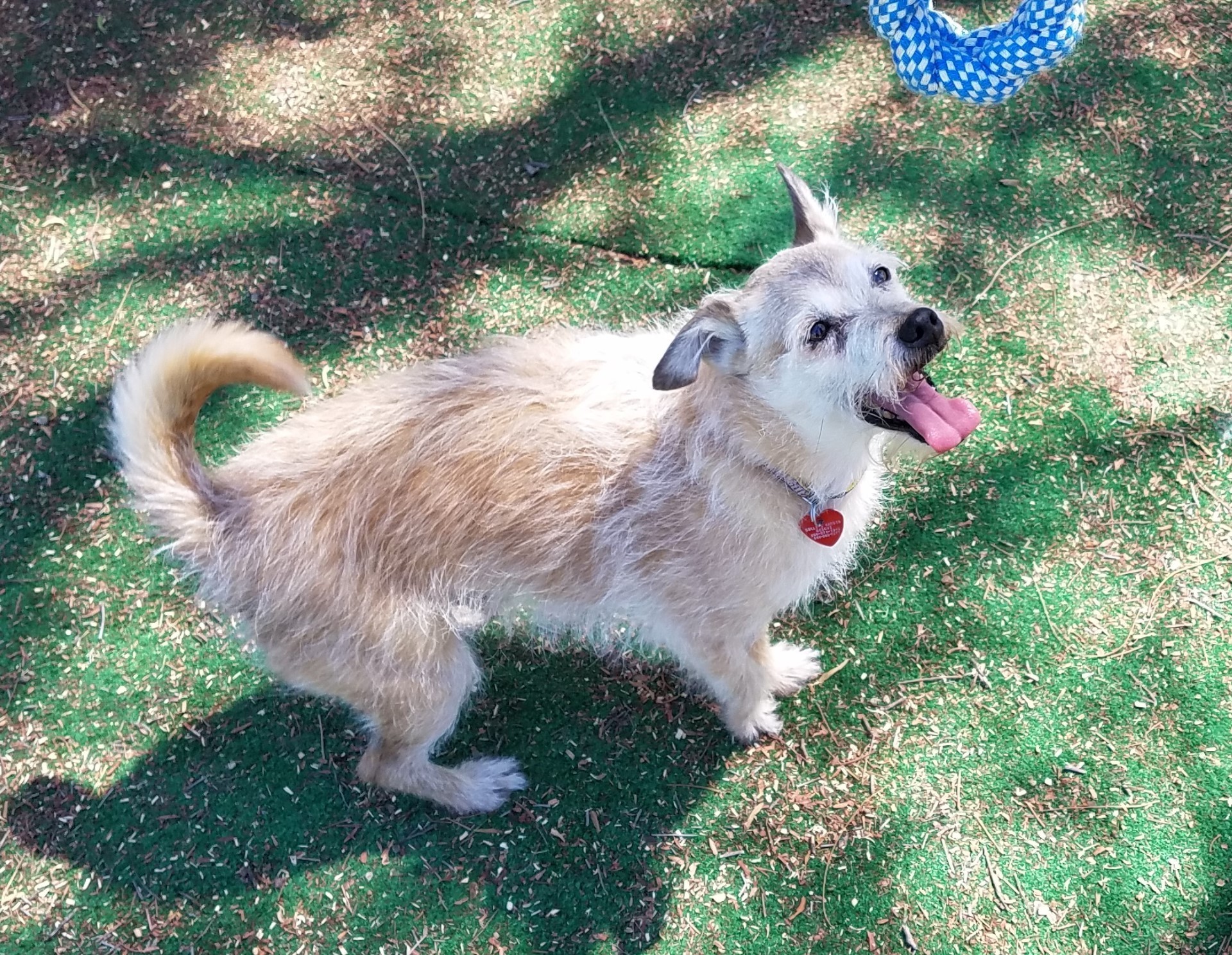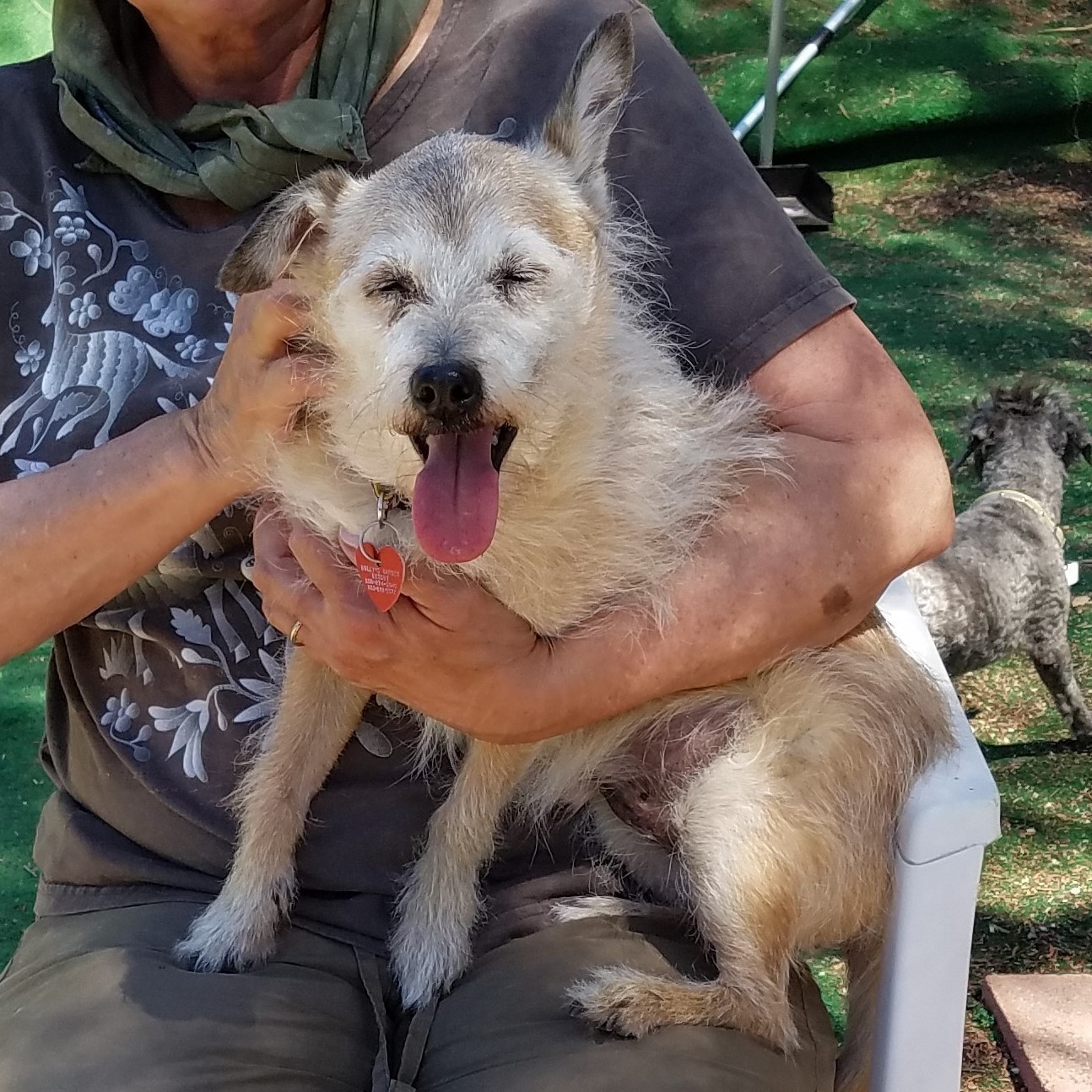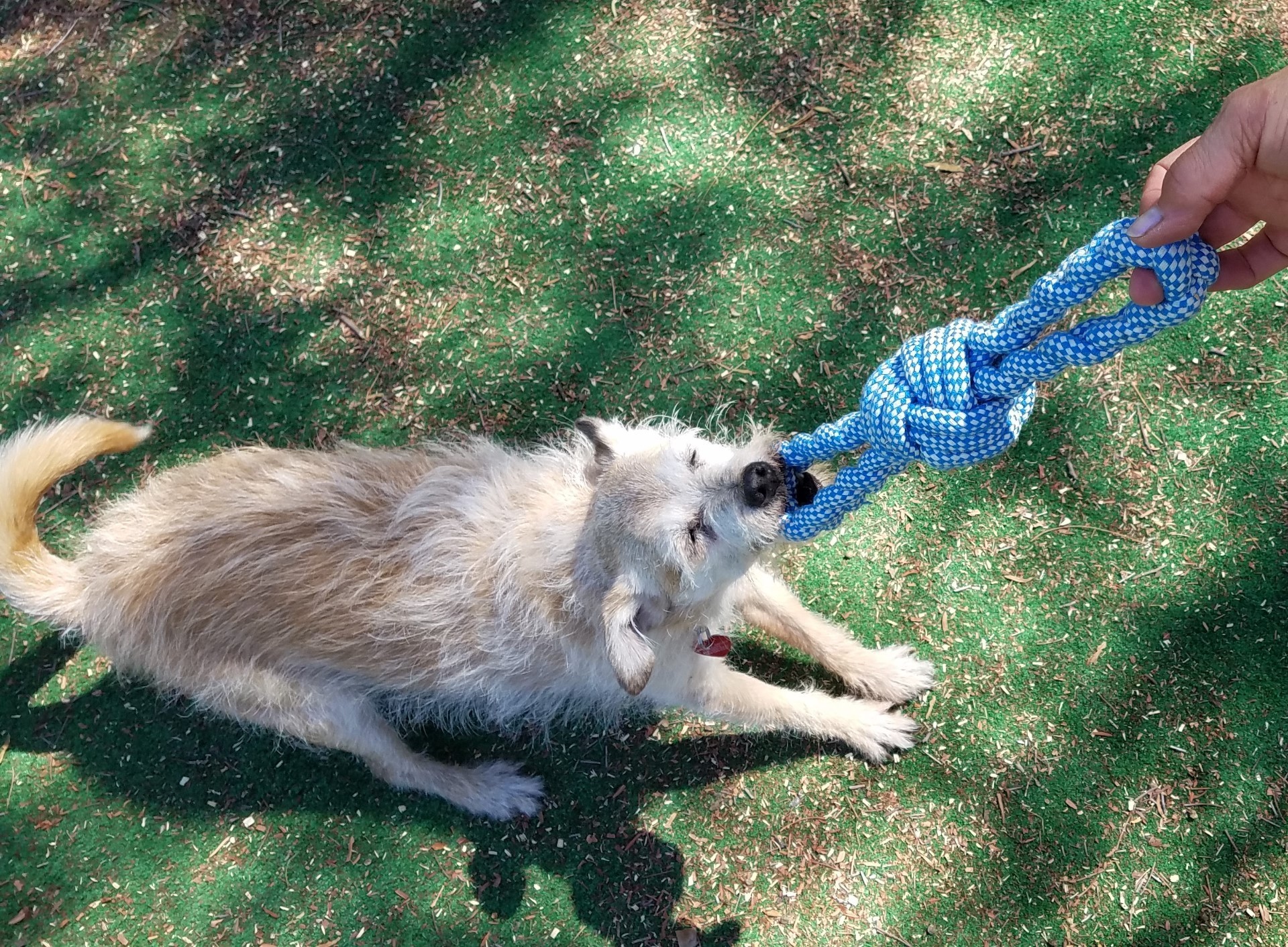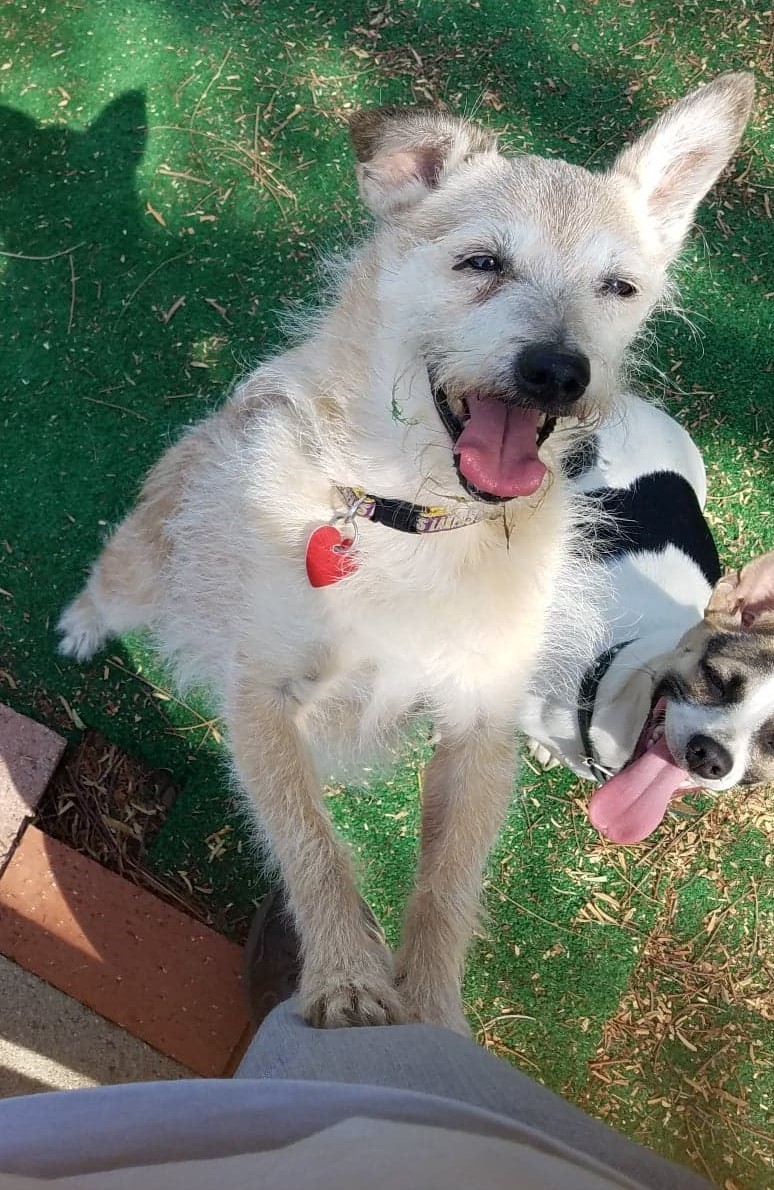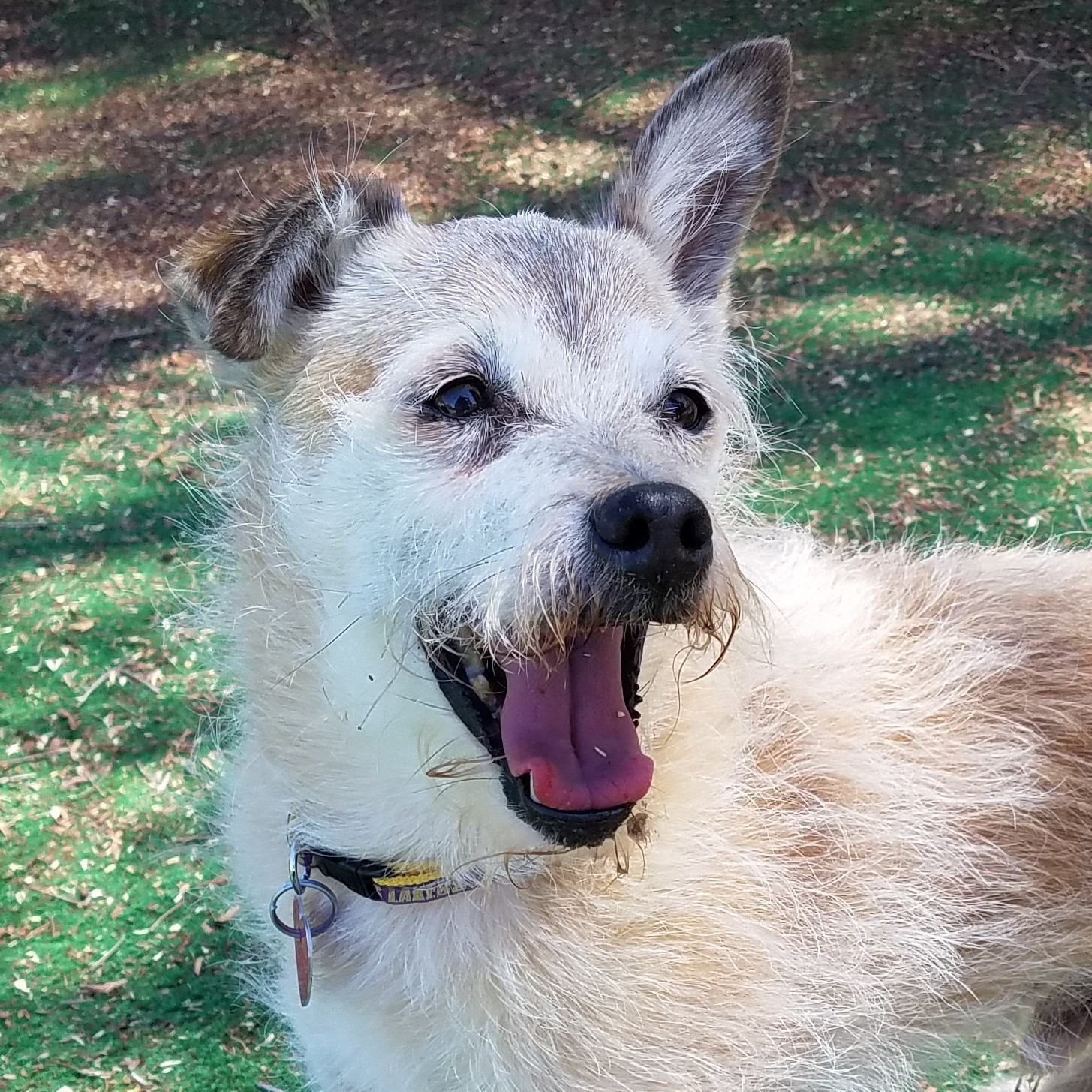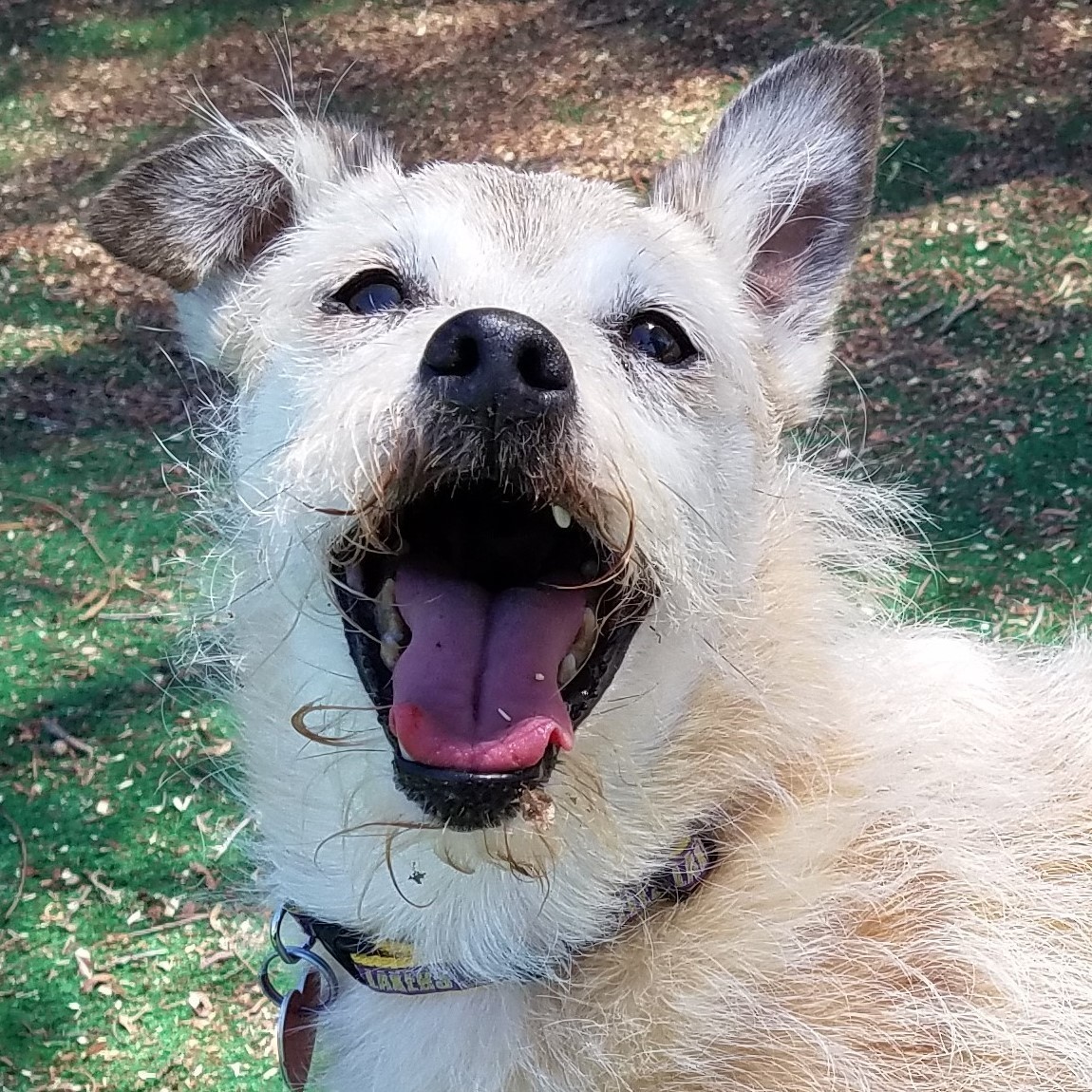 So who says seniors don't play? When you see my videos do you believe I'm 11 years old? I used to be sad because my owner brought me to the shelter in June because they couldn't afford to take me to the doggie dentist. Things are looking up for me now because Animal Alliance sprung me out of that shelter and took care of my teeth. My adoption fee is only $150. If you'd like to meet me please contact Animal Alliance at info@animalalliancesd.org. I can't wait to hop in your lap when I meet you!
Here I'm asking for my human friend to pet me,
I smile a lot and I'll make you smile too, I promise!